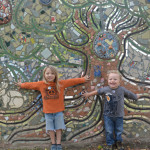 By zwackart on January 27, 2015
The first panel of five mosaic panels, in the ongoing 1st St. Mosaic Project, is now complete and stands sparkling in the sun for all to see!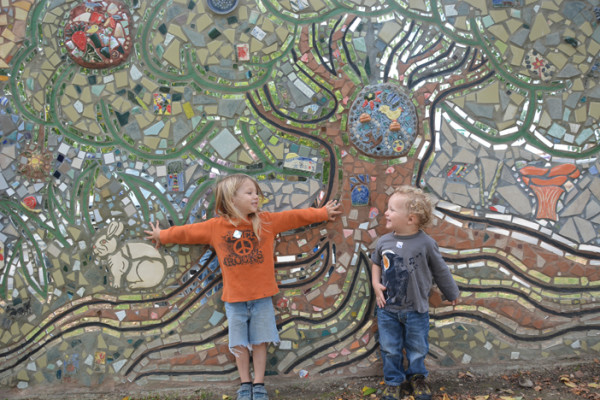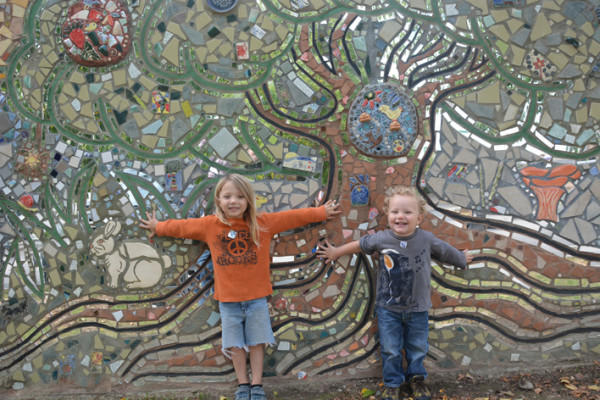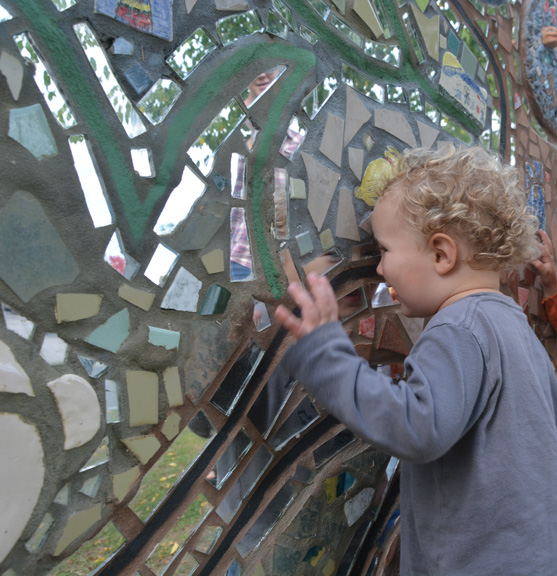 Posted in Recent Projects | Tagged 1st St Mosaic, ceramic, ceramic tiles, community, Community build, food chain, food security, Ithaca, life cycle, local, mirror, mosaic, New York, plants, Sciencenter, tiles, Tompkins county, Tourism Bureau, tree of life, wild edibles | Leave a response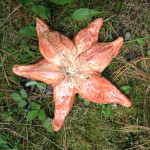 By zwackart on May 25, 2014
Hi there mosaic fans, food security activists, artists, and community members. Here are the tiles you sculpted and glazed! They have been fired twice and are ready to be installed on the wall of the DPW facility on 1st St. in Ithaca, NY, as part of the 1st St. Mosaic Project, right across from the Sciencenter. Nice work!
Posted in News & Events | Tagged 1st St Mosaic, art, ceramic, community, food security, Ithaca, mosaic, New York, public art, science, Sciencenter, tiles, wild edibles | Leave a response
By zwackart on April 3, 2014
Posted in News & Events | Tagged 1st St. Mosaic Project, art, ceramic tiles, community, Community build, education, foraging, Ithaca, New York, NY, public art, Science Center, Sciencenter, tile making, wild edibles | Leave a response