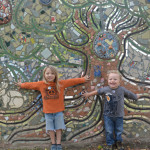 By zwackart on January 27, 2015
The first panel of five mosaic panels, in the ongoing 1st St. Mosaic Project, is now complete and stands sparkling in the sun for all to see!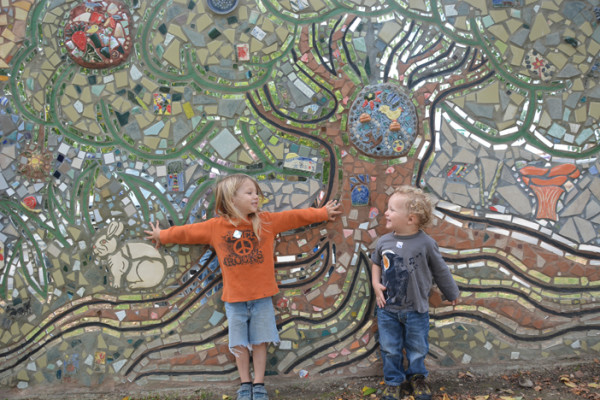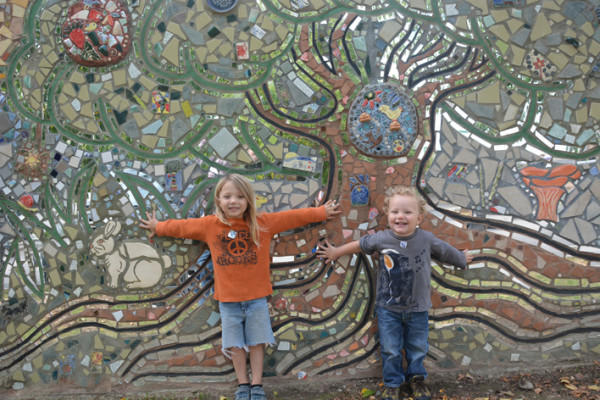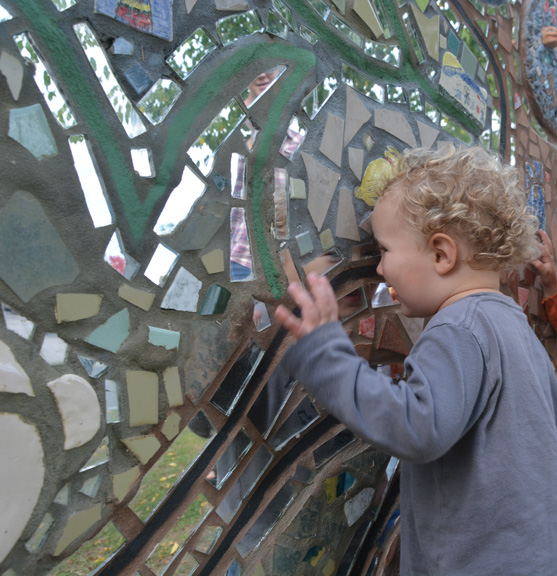 Posted in Recent Projects | Tagged 1st St Mosaic, ceramic, ceramic tiles, community, Community build, food chain, food security, Ithaca, life cycle, local, mirror, mosaic, New York, plants, Sciencenter, tiles, Tompkins county, Tourism Bureau, tree of life, wild edibles | Leave a response
By zwackart on February 6, 2014
So here's the update on the Martin Luther King Freedom Walkway project with the City of Ithaca:
I am excited to announce that I have received confirmation of my selection by the City of Ithaca to create a design for the location markers along the walk and the anchor sculpture to go in front of Southside Community Center.I am in the process of getting input from the community. Here's a really nice interview I did with Maya Cueva, a reported with WICB's Ithaca Now program, talking about the project and the importance of community engagement.
And on the 1st St. Project
I also received a confirmation from the Tompkins County Tourism Bureau for a Neighborhood Celebrations grant to hold tile making events in Ithaca's Northside neighborhood in preparation for the 1st St. Mosaic Project. Mark your calendars for Saturdays April 12th and 26th for the 1st St. Mosaic Project's tile making events. The project has also secured approval From the New York Foundation for the Arts as a tax deductable giving opportunity through Artspire.
Posted in News & Events | Tagged 1st St Mosaic, art, City of Ithaca, engagement, First Street, GIAC, Martin Luther King, Maya Cueva, MLK Freedom Walkway, mosaic, New York, NY, public art, Southside Community Center, Tompkins county, Tourism Bureau, WICB | Leave a response