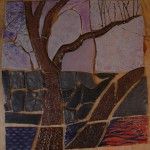 By zwackart on October 4, 2011
Glazed ceramic tile, fresh out of the kiln at Zwackart studios. Latest installment of work on public art mosaic mural to be installed in Ithaca, NY in Spring of 2012.
Posted in Recent Projects | Tagged art, glaze, grant, home, Ithaca, NY, public art, studio, tiles | 1 Response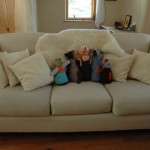 By zwackart on February 3, 2011
I've been tidying up around my studio. It feels good to do in the new year! Happy Chinese New Year, by the way. I rearranged my furniture and as soon as I got it all set-up, the sweater babies jumped on the couch and started mugging to get their picture taken together. Well, they were so cute, of course I grabbed my camera and started clicking away. Here's a few of my shots of these super friends.
Posted in Recent Projects | Tagged fiber art, soft sculpture, studio | 1 Response