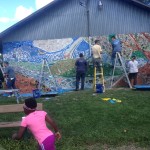 By zwackart on September 23, 2016
We finished grouting on September 11th. Using masonry stain, in our grout, added dramatically to the overall look of the work. I was pleased that our last day of work on the project was the 15 year anniversary of Sept. 11th, 2001, because creating art together is a powerfully positive statement of values, and a testament to the ability of communities to define themselves, and create the more beautiful world our hearts know is possible. Thank you to all the volunteers who helped bring this project to reality! And thank you to the Arts of the Southern Finger Lakes for funding it! And thank you for the many local donations of materials and food that propelled us forward!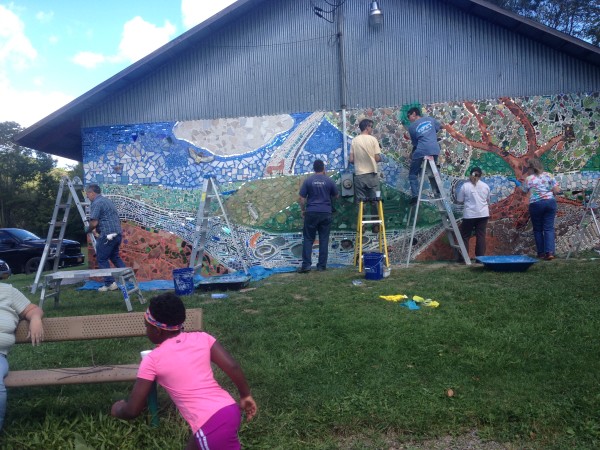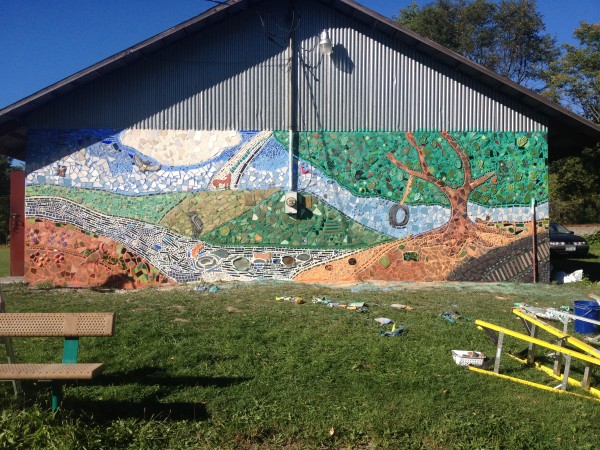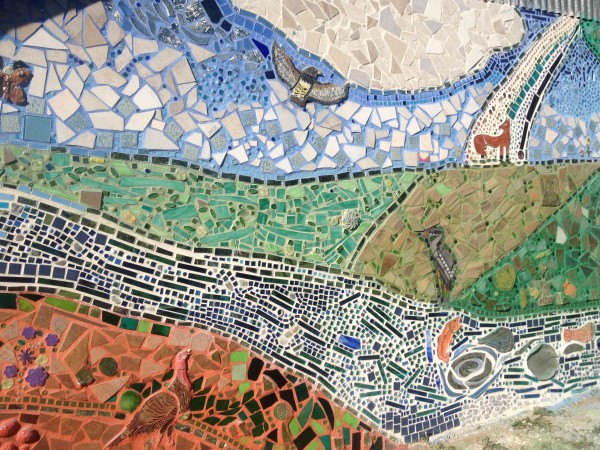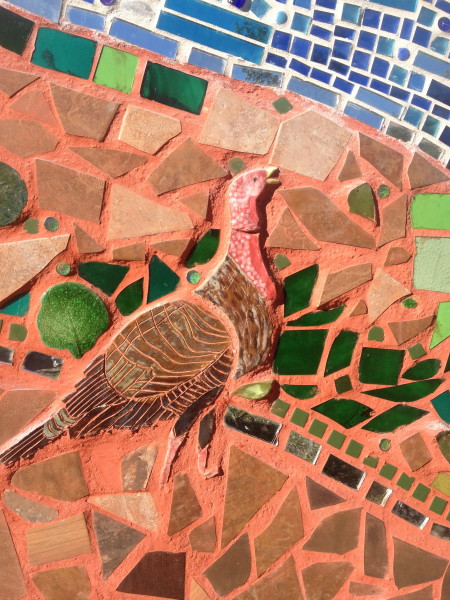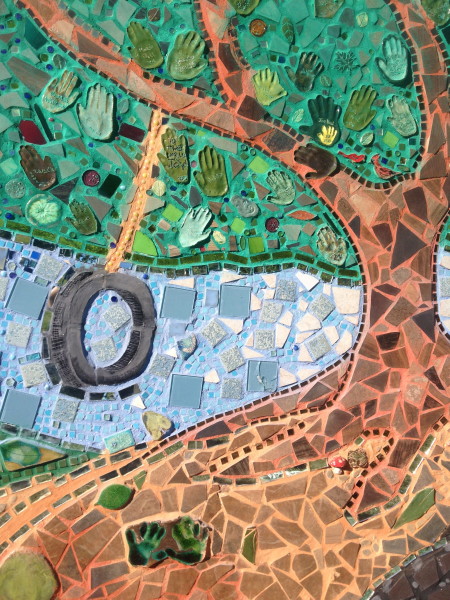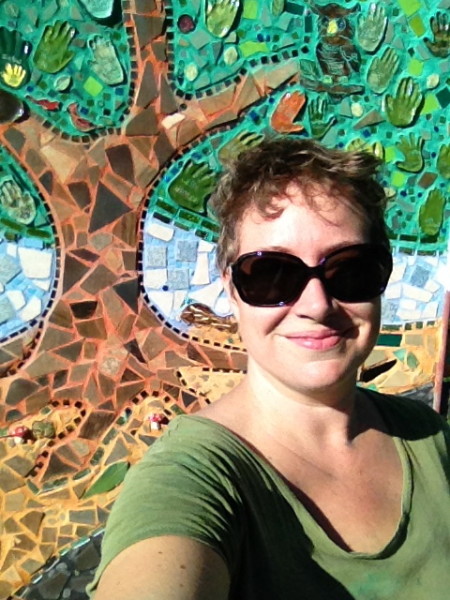 Posted in News & Events | Tagged Arts of the Southern Finger Lakes, community, Community build, glass, grant, grout, mirror, mosaic, New York, NY, public art, Rawley Park, revitalize public space, Richford, Sept 11, tile, volunteer | Leave a response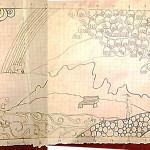 By zwackart on February 2, 2016
I am excited to announce that this Spring I will get to lead a community built mosaic in the Town of Richford, NY. I was contacted by a committee of civic leaders who have been working to turn a local park into a space that is well used by all members of the community, where everyone will feel welcome, and engaged. They are focusing their energies on this park, Rawley Park, a public space, in the middle of their small, rural town, because they are interested in growing a sense of community. There is a pavilion, with cooking facilities, in the park, that people rent out over the summer. It is a concrete block structure, and they asked me to help them create a mosaic on the southern face of it, that will celebrate the history and connections in the Richford community. Together, we successfully wrote a grant to the Arts of the Southern Finger Lakes. This April, we will host 2 Sundays of Tile Making and Tile Glazing workshops, and in May, we will install the mosaic, in time for a summer of community enjoyment! Below is a sketch. We plan to make leaves out of community member's hand prints in clay!

Posted in Recent Projects | Tagged ceramic, ceramic tiles, community, Community build, mixed use, mosaic, NY, park, public art, revitalize public space, Richford, tile glazing, tile making | Leave a response