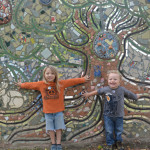 By zwackart on January 27, 2015
The first panel of five mosaic panels, in the ongoing 1st St. Mosaic Project, is now complete and stands sparkling in the sun for all to see!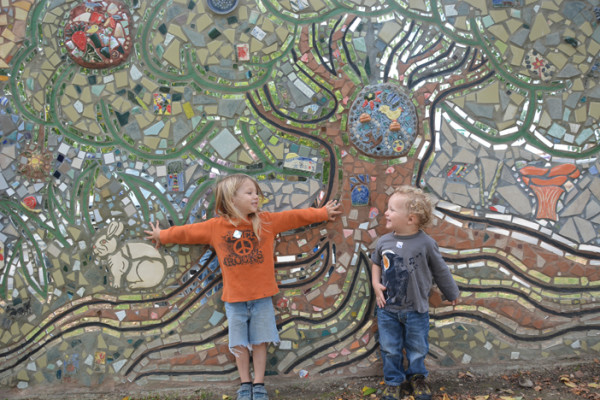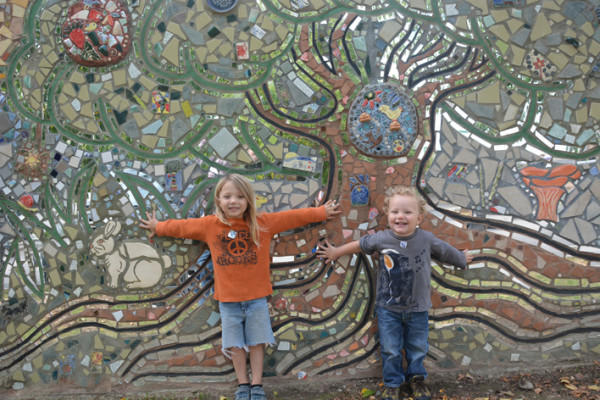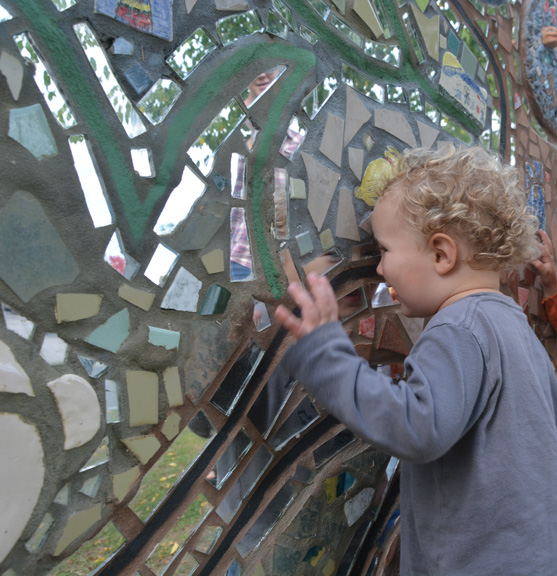 Posted in Recent Projects | Tagged 1st St Mosaic, ceramic, ceramic tiles, community, Community build, food chain, food security, Ithaca, life cycle, local, mirror, mosaic, New York, plants, Sciencenter, tiles, Tompkins county, Tourism Bureau, tree of life, wild edibles | Leave a response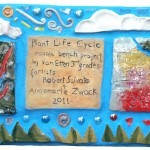 By zwackart on September 30, 2012
Please join the Van Etten Elementary School community to celebrate the completion and installation of these two mosaic benches depicting the life cycle of plants. They were made possible in part by a grant from the New York State Council for the Arts, administered locally by the ARTS of the Southern Finger Lakes. We will hold a dedication ceremony Monday October 17th from 5:50 to 6pm at the playground to recognize the creative success of student and community artists, and Van Etten teachers and staff.
Posted in In the Classroom, Recent Projects | Tagged art, arts, arts in education, collaboration, education, grant, life cycle, local, mosaic, New York, NY, plant, public school, school, science | Leave a response