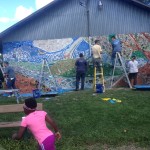 By zwackart on September 23, 2016
We finished grouting on September 11th. Using masonry stain, in our grout, added dramatically to the overall look of the work. I was pleased that our last day of work on the project was the 15 year anniversary of Sept. 11th, 2001, because creating art together is a powerfully positive statement of values, and a testament to the ability of communities to define themselves, and create the more beautiful world our hearts know is possible. Thank you to all the volunteers who helped bring this project to reality! And thank you to the Arts of the Southern Finger Lakes for funding it! And thank you for the many local donations of materials and food that propelled us forward!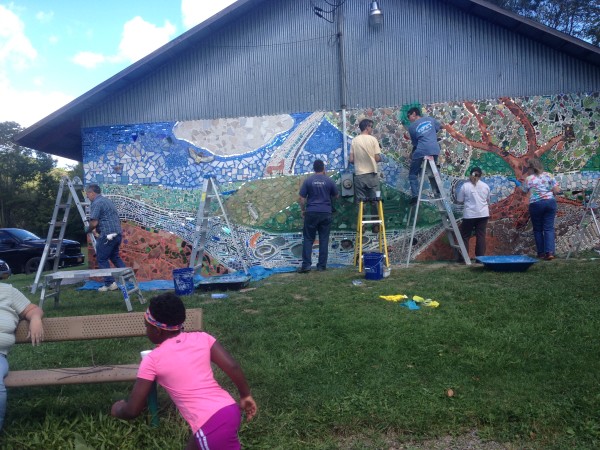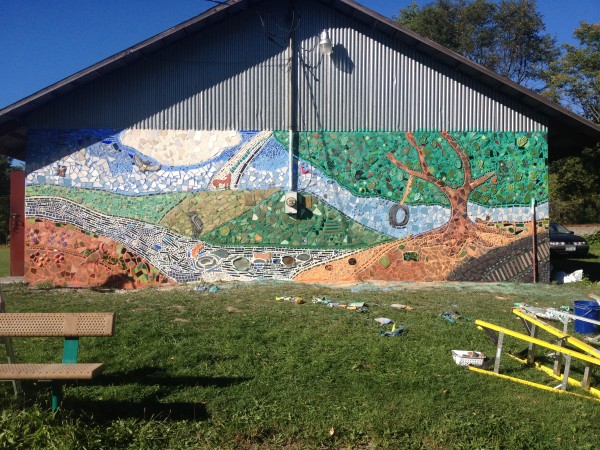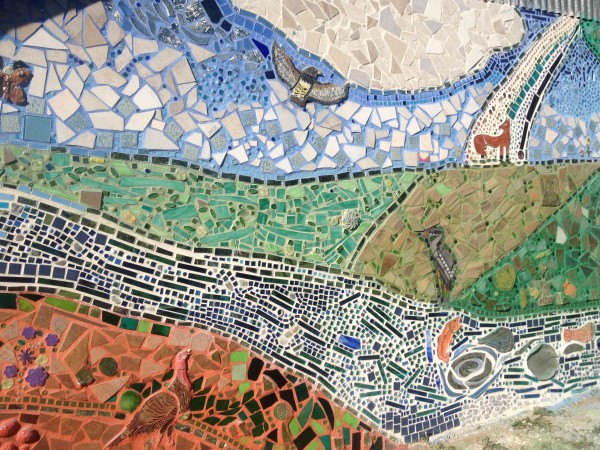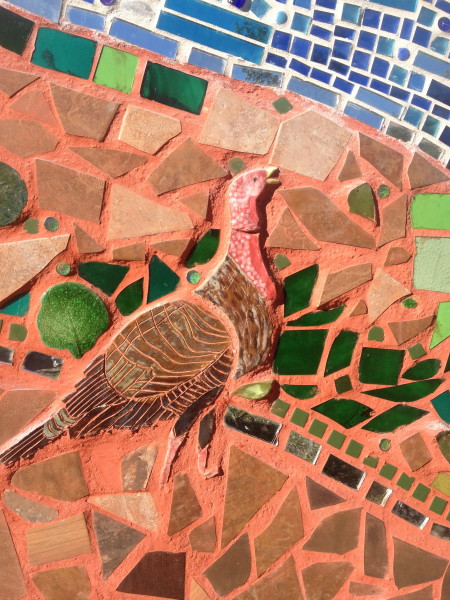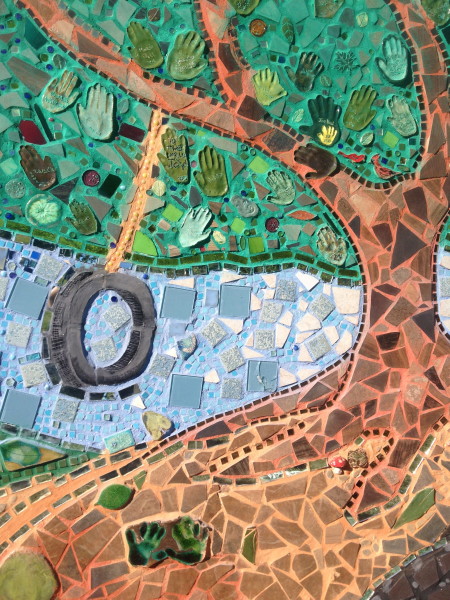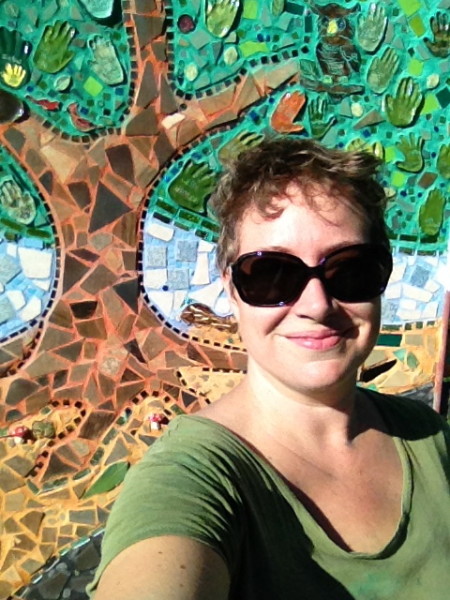 Posted in News & Events | Tagged Arts of the Southern Finger Lakes, community, Community build, glass, grant, grout, mirror, mosaic, New York, NY, public art, Rawley Park, revitalize public space, Richford, Sept 11, tile, volunteer | Leave a response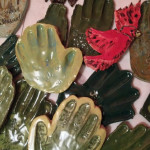 By zwackart on April 29, 2016
Two Saturdays in April, one snowy, one warm, the good towns-folk of Richford and I met in the Town Hall to make and paint tiles for the mosaic we will be putting up in May. Here are a few of the beautiful tiles that were made. If you are reading this before 5/22/2016 and would like to participate, feel free to contact me for more details.
Posted in Recent Projects | Tagged ceramic, community, Community build, Finger Lakes, glass, hand print, handmade, mirror, mosaic, mural, native species, NY, potatoe, public art, Richford, tile, trout, turkey, wild life | Leave a response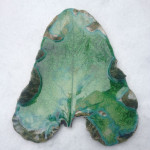 By zwackart on February 10, 2015
I have been experimenting with melting glass onto my ceramic work. Here is a fun example! The base tile is a high fire ceramic sculpture with a Burdock leaf imprint on it. It has been glazed several times, but I was looking for further richness of color. I am pretty happy with the results.
Posted in New in the Studio | Tagged bottle, burdock, ceramic, glass, glaze, leaf, mold, re-use, recycle, sculpture, tile, up-cycle | 1 Response