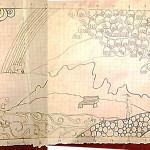 By zwackart on February 2, 2016
I am excited to announce that this Spring I will get to lead a community built mosaic in the Town of Richford, NY. I was contacted by a committee of civic leaders who have been working to turn a local park into a space that is well used by all members of the community, where everyone will feel welcome, and engaged. They are focusing their energies on this park, Rawley Park, a public space, in the middle of their small, rural town, because they are interested in growing a sense of community. There is a pavilion, with cooking facilities, in the park, that people rent out over the summer. It is a concrete block structure, and they asked me to help them create a mosaic on the southern face of it, that will celebrate the history and connections in the Richford community. Together, we successfully wrote a grant to the Arts of the Southern Finger Lakes. This April, we will host 2 Sundays of Tile Making and Tile Glazing workshops, and in May, we will install the mosaic, in time for a summer of community enjoyment! Below is a sketch. We plan to make leaves out of community member's hand prints in clay!

Posted in Recent Projects | Tagged ceramic, ceramic tiles, community, Community build, mixed use, mosaic, NY, park, public art, revitalize public space, Richford, tile glazing, tile making | Leave a response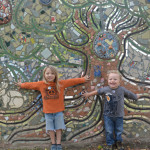 By zwackart on January 27, 2015
The first panel of five mosaic panels, in the ongoing 1st St. Mosaic Project, is now complete and stands sparkling in the sun for all to see!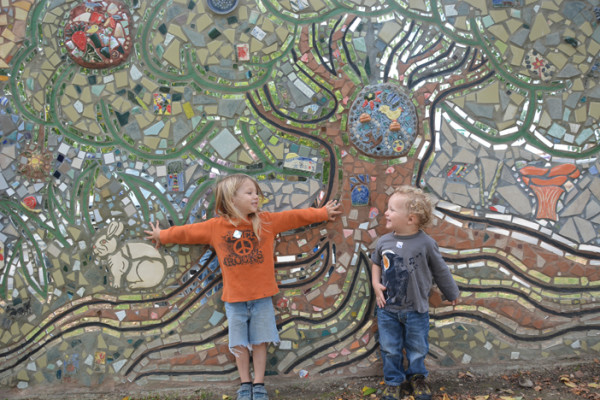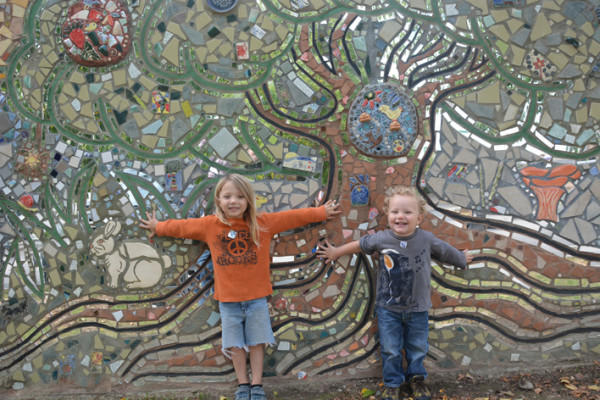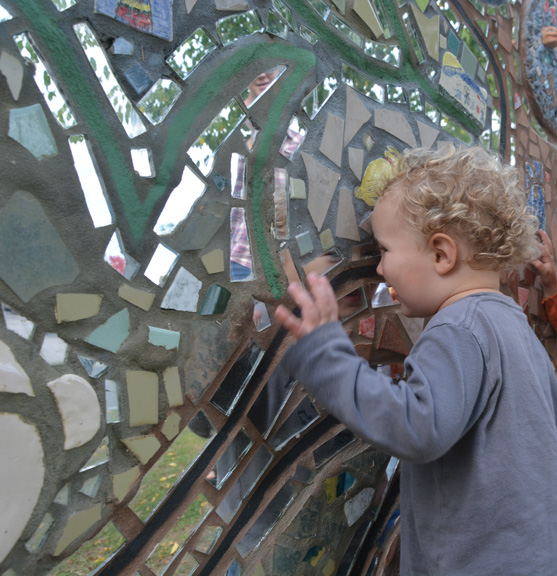 Posted in Recent Projects | Tagged 1st St Mosaic, ceramic, ceramic tiles, community, Community build, food chain, food security, Ithaca, life cycle, local, mirror, mosaic, New York, plants, Sciencenter, tiles, Tompkins county, Tourism Bureau, tree of life, wild edibles | Leave a response
By zwackart on April 3, 2014
Posted in News & Events | Tagged 1st St. Mosaic Project, art, ceramic tiles, community, Community build, education, foraging, Ithaca, New York, NY, public art, Science Center, Sciencenter, tile making, wild edibles | Leave a response